Search by Keyword
Product Categories
Welcome!
Welcome to Industrial Equipment Company, one of the nations leading manufacturers representative and distribution companies. Our company was founded in 1936 and still maintains the fundamental principal of providing exceptional customer service. We have seven offices throughout Texas and Louisiana, and each office maintains a large inventory. Our highly trained team of project engineers, sales engineers and service technicians are eager to assist you. Please contact one of our team members with your requirements. Then be prepared to experience exceptional customer service, just as we have provided for over 68 years.
Fireye, represented by Industrial Equipment Company, manufactures leading edge, burner safety control systems and combustion hardware. These systems provide the highest levels of safety integrity and precision control available in the market today. Products are applied across a wide range of commercial and industrial applications, throughout the world. Markets served range from steam raising applications in schools, airports and process plants to multiple fired systems in petrochemical, paper and power utility plants. Specialized hardware provides effortless, energy efficient, reliability from Burner controls systems to flame supervision to supplementary firing and low emission burner operation. In the field of combustion, our sixty plus years of industry experience guarantees the right solution, tailored perfectly to meet your needs.
8262G006, 120/60 ASCO

Click to enlarge image(s)

ASCO 8262G006, 120/60 2-Way Normally Closed Solenoid Valve 1/8" NPTF, Stainless Steel body, 120 VAC 60Hz coil Watertight, 0-180 PSI OPD for Water, 6.1 Watts

Important: Valves may be mounted in any position.




| | |
| --- | --- |
| Operation | 2-Way |
| Flow | Normally Closed (N/C) |
| Body | 303/304 Stainless Steel |
| Voltage | 120VAC 60Hz / 110 VAC 50 Hz |
| Solenoid Enclosure | Watertight, Types 1, 2, 3, 3S, 4, and 4X |
| Coil Watts/Class of Insulation | 6.1/F |
| Coil Part Number | 238210-032-D |
| Max. Operating Pressure Differential (PSI) | 155 Air-Inert Gas, 180 Water, 140 Lt.Oil # 300 SSU |
| Repair Kit | 302016 |
Shopping Basket
Note:
All prices in US Dollars
Specials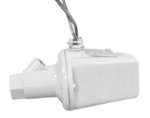 45UV5-1009
UV self-check scanner, 1" NPT, 120 VAC shutter. Use with 72DUVS4, 72DUVS1T, EUVS4, MicroM, FlameWorx II.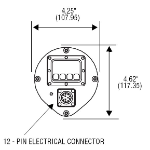 95UVS2-1
Enhanced Model InSight Scanner - Ultra-violet with quick disconnect. FM, UL/c Approved.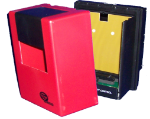 E110
Control, consisting of EB700, 48-1836, EC600. 120 VAC. Display ordered separately. UL, FM, UL/c Approved.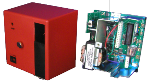 MEC120
120 VAC, 50/60 Hz Chassis with standard plug-in daughter board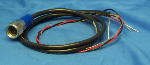 UV1A6
UV scanner, 1/2" NPT connector, 6 ft. flex conduit (1800 mm).